What is a Dilapidation Report?
A Dilapidation Report details the existing condition of a structure, road, footpaths etc prior to building work being carried out on a neighbouring property. Most councils as part of a development application will require a dilapidation report be carried out on neighbouring structures.
A dilapidation report is useful in defence if any claims are made by the owner of a neighbouring property against you for damage they believe your building works have caused.
A dilapidation report will itemise each defect found and also include a photo of each defect. The inspector will report on all internal and external areas of the structure and where required, the council assets including roads, footpaths, gardens and grounds.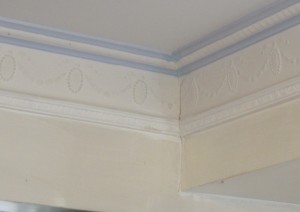 The condition of the property should be agreed to and the report should be signed by both parties prior to building work commencing.
Childs Property Inspections has extensive experience in providing dilapidation reports throughout Sydney and NSW. We provide reports for architects and homeowners on single home projects as well as having the capacity to inspect a large number of properties along road widening projects and large developments.
Below are some of the projects and contractors we have worked with.
•  Wollongong Northern Distributor Project for Reed Constructions
•  Terminus St Castle Hill Road Project at Castel Hill for Burton Contractors
•  Great Western Highway road widening at Hazelbrook for Reed Constructions
•  Central Coast Highway road widening for Reed Constructions
•  Properties surrounding the on and off ramps at the Kiama By-Pass for the RTA
•  Properties surrounding the road widening at Alfords Point/Padstow
•  Properties along side the Southern Sydney Freight Line Project.
•  45 properties adjacent to the Princes Highway widening at Figtree.
•  500+ properties and roadway surrounding the Princes Highway upgrade at Gerringong for Fulton Hogan.
•  330+ properties and roadway surrounding the Princes Highway upgrade at Bega for McMahon.
•  800 properties surrounding the M5 upgrade from King Georges Road to Camden Valley Way for Abi Group.
•  50 properties for Seymour Whyte on Forty Bends Road Upgrade Hartley.
•  40 properties for Leighton Contractors and RMS for the M4 widening between Parramatta and Homebush Bay.
The cost of a Dilapidation Report will depend on the number and type of properties to be inspected. Please call to discuss your requirements and obtain a quote.
We also conduct Road Condition Survey Reports – download a sample Road Condition Survey Report.
Note: discount applies for multiple properties.